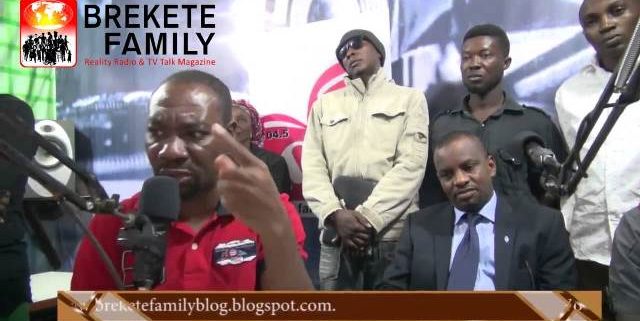 Highlight of maiden edition of SERVICOM help desk radio programme (Epidode 1)
The maiden edition of SERVICOM Help Desk Radio Programme had the National Coordinator and Chief Executive Officer of SERVICOM office, Mrs Nnenna Akajemeli as the guest for the day.
The National Coordinator set the tone for the programme by mentioning objectives of the programme to include to help service takers to constantly access satisfactory service in Ministries, Departments and Agencies (MDAs) of Government; to assure citizens that services are there to serve them; to enlighten the general public on the processes of seeking redress on service delivery complaints through SERVICOM ; to hold public officers more accountable through the voice of the people and to give Media mileage to the Service Delivery project of the Federal Government
She gave insight into the origin of SERVICOM and its essence in ensuring that services are delivered in a timely, fair and effective manner to the satisfaction of citizens.
She elucidated the relevance of SERVICOM as an agency that stands between the service givers and the service takers.
The other guest in the Studio is the Officer in charge of Pension in FCTA, who explained how pension matters are satisfactorily attended to in FCT.
Ordinary President and Anchor personality for the programme Ahmed Isah proffered a collaborative venture between SERVICOM and Brekete Family for suggestion boxes to be placed at strategic points of service delivery so that the boxes are opened once in a week and all the feedback harvested and looked into.
He mentioned the need for SERVICOM to look into BPE  where severance  payments are yet to be made to staff of organizations have been privatized, and said SERVICOM should also look into NAPTIP where there is seeming compromise among staff on human trafficking.
Retirees of Nigerian Airways in the Studio tabled their complaint of non-payment of their benefits by the Ministry of Finance despite disclosure by the CBN Governor on Channels TV on September 27th 2017 that the sum of N46b had been released for that purpose.  The National Coordinator gave an assurance that SERVCOM Would facilitate speedy resolution of  their complaint through the Team lead overseeing the Ministry of Finance and the Ministerial SERVICOM Unit of the Ministry.
Phone –in- Segment
| | | | | |
| --- | --- | --- | --- | --- |
| S/N | Caller | Location | Complaint / Comment | Remarks /Response |
| 1. | —– | France | Commendation on the programme and the presentations by the two guests . | Commendation appreciated |
| 2. | —— | Abuja | Non- Remittance  by Private companies to PENCOM | PENCOM will be invited to studio for response and reaction |
| 3. | Emmanuel | Germany | Commendation on the programmme as it gives hope of a better Nigeria | Commendation appreciated |
| 4. | Fidelis | Airport Road | Commendation on the programme which has become a must-watch | Commendation appreciated |
| 5. | Abdulrahman | Abuja | SERVICOM to look into how customers and consumers of products are shortchanged by decrease in quantity of products e.g Toothpaste where the quantity has reduced | Complainant was advised to channel such complaint to the SERVIOCM Unit of Consumer Protection Council. |
| 6. | Simeon | Japan | Passport issuance is a Challenge to Nigerians in Japan where the Nigerian Embassy is failing in its duties and obligations to Nigerians there. | Complainant advised to visits the SERVICOM website and lodge complaint for necessary follow-up by SERVICOM office in Ministry of Foreign Affairs and Nigerian Immigration Service. Feed-back will be given next week |
https://servicom.gov.ng/wp-content/uploads/2019/06/bereke-1.jpg
360
640
servicom
https://servicom.gov.ng/wp-content/uploads/2020/03/reduced-LOGO-1-300x266.png
servicom
2017-09-27 09:43:18
2019-06-21 09:47:20
Highlight of Maiden Edition of SERVICOM help desk radio programme (Epidode 1)