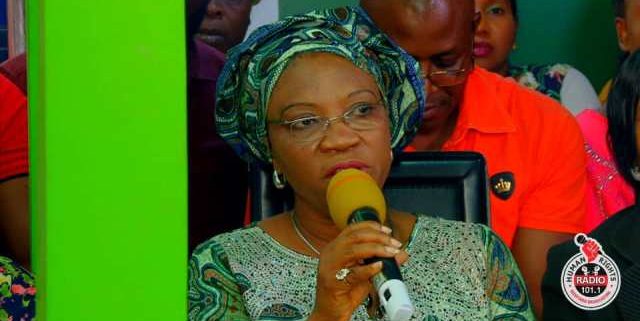 HIGHLIGHT OF EPISODE 48 OF THE SERVICOM HELP DESK RADIO PROGRAMME
Episode 48 of the SERVICOM Help Desk Radio Programme held on the 22nd January 2019 and it featured National Office Of Technology Acquisition And Promotion (NOTAB) where the Director General, Dr. Dan Azumi Mohammed Ibrahim represented the agency.
Dr. Dan Azumi Mohammed Ibrahim pointed out that the major function of the agency is to regulate the inflow of foreign technology into the country, he added that the agency is saddled with the responsibility of encouraging and promoting local technology.
''We make sure agreements entered into by Nigerian and foreign experts are properly scrutinised and subjected into three major perspectives which include the Legal, Economic and Technical perspectives'', he said.
He further spoke more on the legal perspective, noting that the Agency looks at the clauses in the agreement of local and foreign firms to be sure that they are in line with the laws of the country and to also look at the qualification of foreign experts.
"If we notice that most Nigerians have the qualification, we insist that they are used for the job, this another strategy of transfer of technology because no foreign country will willingly transfer its technological know-how", he said.
He also said that through the scrutiny of the Agency, it has been observed that some offices that win contracts only exist on paper with no physical address which is a case of capital plight.
NOTAP DG regretted that the Educational sector was not well funded for intensed research that can promote technological breakthroughs and translate into products and services.
The SERVICOM National Coordinator and Chief Executive Officer, Mrs.Nnenna Akajemeli who appreciated the instructive participation of NOTAP explained that level of achievement of the Agency in just few years were revealed to her during a recent courtesy visit to the Agency, saying "We decided to bring the DG to this programme so that Nigerians can benefit from his wealth of knowledge and the opportunities provided by NOTAP."
She appreciated the Ordinary President and said the platform has been very useful in enlightening Nigerians on various services provided by different Government Agencies adding that positive results have been recorded through the programme.
An alleged case of sodomy was brought before the SERVICOM office where the National Coordinator promised to facilitate the intervention of the Nigeria Police Force. The culprit is reported to be a senior police officer working in the office of the Executive Governor of Bauchi state.
https://servicom.gov.ng/wp-content/uploads/2019/06/48_1.jpg
360
640
servicom
https://servicom.gov.ng/wp-content/uploads/2020/03/reduced-LOGO-1-300x266.png
servicom
2019-01-22 10:21:16
2019-06-21 10:24:16
HIGHLIGHT OF EPISODE 48 OF THE SERVICOM HELP DESK RADIO PROGRAMME