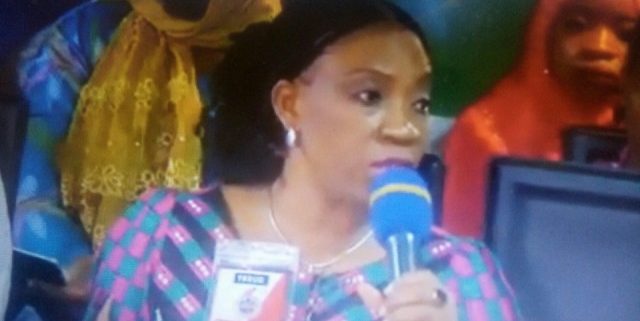 HIGHLIGHT OF EPISODE 3 OF SERVICOM HELP DESK RADIO PROGRAME
A SERVICOM Team lead, Mrs. Jummai Abdullahi and the SERVICOM Public  Awareness Manager, Ms. Patience Musa were the discussants for the day . Issues such as Service charter, Mystery Shopping, Ministerial SERVICOM Units, SERVICOM complaint handling methods were all in focus in the course of the programme.
Mrs. Jummai Abdullahi emphasised that SERVICOM looks into complaints bordering on service delivery in Ministries, Departments and Agencies ( MDAs) only explaining that different kinds of issues were brought to SERVICOM after last week's programme where SERVICOM lines and addresses of social media channels were publicized. She read out the phone number of the Nodal Officer of the Joint Matriculations and Examinations Boards (JAMB) in case of complaints and enquires over JAMB Examinations or other concerns.
A Brekete family member in the studio brought a complain of non-recruitment by the Nigerian Immigration Service years after she was given an assurance that she would be employed, Mrs. Abdullahi advised her to send an official complaint to the SERVICOM office for necessary intervention.
A caller wanted to know if SERVICOM was in the Universities while another wanted to know if SERVICOM was also in the States or only restricted to Abuja. The Public Awareness Manager explained that SERVICOM Units were in all Federal Universities across the country and were being overseen by the Ministerial SERVICOM  Unit of the Nigerian Universities Commission.
The Awareness Manager also explained that SERVICOM is an initiative that could be adopted by all states so that effective service delivery can be taken to the grass root. She mentioned Delta and Kano as States that have officially adopted SERVICOM. She said the office recently addressed all Secretaries to State Governments and encourage them to establish the Initiative in their states.
The National coordinator appreciated the Brekete family and all listeners and  gave an assurance that SERVICOM Office will continue to engage service takers and service providers to ensure satisfactory service delivery in all MDAs.
https://servicom.gov.ng/wp-content/uploads/2019/06/45_1.jpg
392
640
servicom
https://servicom.gov.ng/wp-content/uploads/2020/03/reduced-LOGO-1-300x266.png
servicom
2017-10-24 09:55:59
2019-06-21 09:58:32
HIGHLIGHT OF EPISODE 3 OF SERVICOM HELP DESK RADIO PROGRAMME